Leaving Certificate Curriculum
Pupils prepare for the Leaving Certificate Examination during a two year Senior Cycle. The following range of subjects is complemented by our excellent pupil teacher ratio:
Irish
English
Mathematics
Accounting
Agricultural Science
Applied Mathematics
Art
Biology
Business
Chemistry
Classical Studies
Computer Studies
Construction Studies
Design & Communications Graphics
Economics
French
Geography
History
Home Economics
Music
P.E. – Leaving Cert
Physics
Politics and Society
Religious Education
Spanish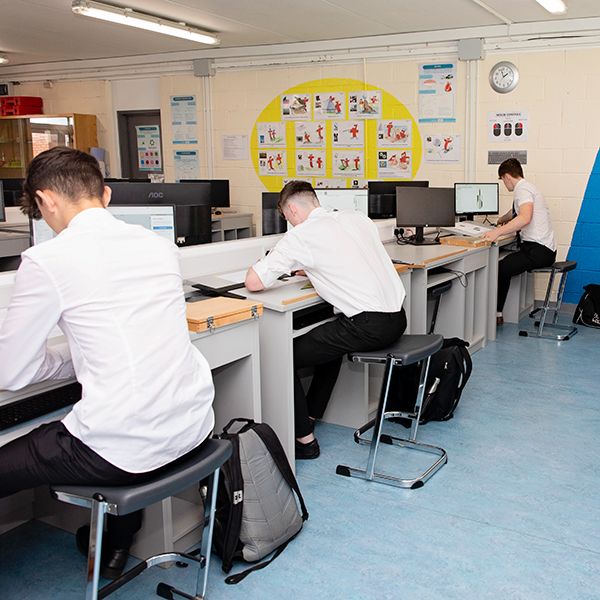 Classes begin at 8.45 a.m. and end at 3.45 p.m. daily, except for Wednesday when classes end at 1.00 p.m. Pupils may avail of the College Canteen facilities during lunchtime. Typically, pupils would be involved in co-curricular activities on a number of afternoons during the week. Supervised Study is also available to Third, Fifth and Sixth Years.
Telephone
+353 1 499 7000
+353 1 490 4621
Address
Terenure College
Templeogue Road
Dublin, D6W DK72
Ireland